Attention San Diego, you have to check out these very talented ladies!
Kristy & Stacey are sisters who work together and make up Taylored Beauty.
They are just what you need on your wedding day!
They do make-up, hair extensions, and much more...
You can
follow thier blog
here
,
or follow them on Facebook "Taylored Beauty"
If I am ever in San Diego, I will be in for sure ladies!
Logo
Front of Business Card
Back of Business Card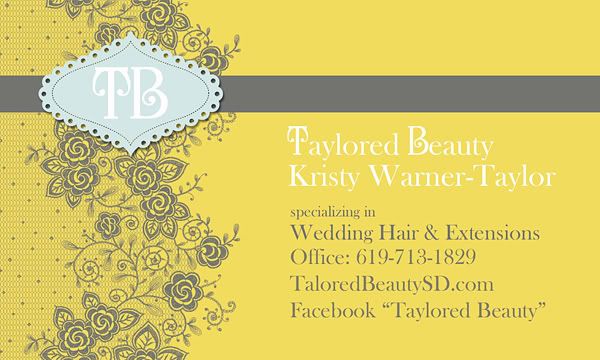 Thank You Card